Listen:
Middle Age Can Be Your Best Age – Retirement Finances–It's Never Too Soon to Take Control!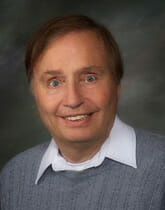 Podcast: Play in new window | Download
Whether your retirement is five, ten, even twenty years away, now is the time to take control of financing those carefree retirement years. Your company-sponsored 401(k) plan may not be enough! Sought-after personal financial counselor Damion Lupo explains why you shouldn't depend solely upon so-called "diversified" 401(k) plans or IRA's invested fully in common stocks and mutual funds. Learn why near term there is a 100% chance of a massive Wall Street crash, potentially longer and more severe than 2008-2009. Discover why a Qualified Retirement Plan (QRP) is an ideal vehicle for those wishing to take an active role in retirement investing. Learn how to set one up. Weight loss counselor Renee Jones tells you how to have fun this holiday season–and eat well–without overindulging, felling sluggish, puffy and guilty at your first new year's weigh-in.
Host: Roy Richards