Listen:
Middle Age Can Be Your Best Age – Don't Judge Others–Here Are Holiday Season Family Survival Tips!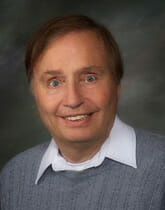 Podcast: Play in new window | Download
This holiday season, beware negative judgments against certain family members and in-laws that can tear your family apart! Relationship expert Kindi Gill instructs how to silence that harsh inner critic that reminds us of our own failings and magnifies perceived faults and limitations of others. Discover a quick "No-Yes technique" to help tone down harmful judgments and reinforce positive relationships. Learn how to take pressure off; you don't have to ensure a "perfect" holiday for all. Discover the 5 key secrets to a grounded, happy, fully functional family life the whole year long. Author and life coach Tom Gagliano returns with his holiday season family survival tips. Listen in for solid advice on how to navigate family functions without reviving old hurts or lapsing into long-abandoned, sub-optimal role-playing left over from childhood.
Host: Roy Richards