Listen:
Fish Talk Radio – Fish Cuba with Capt. Phil Thompson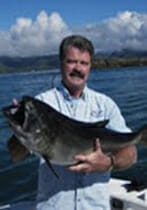 Podcast: Play in new window | Download
Cuba is the HOT spot now!
Capt. Phil Thompson is charter captain out of Florida Keys. He spends half of his time in Cuba. He knows all about the island, the people and fishing. If you have any interest, this a must listen to. Learn about the real story on how to go and what to do.Will of Hemet lake in Southern Cal will surprise you with what is there.  Griz and John join in.