Listen:
Middle Age Can Be Your Best Age – This Year Take a Real Vacation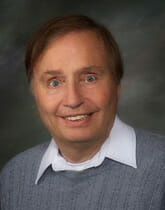 Podcast: Play in new window | Download
In the USA, over 400 million eligible vacation days go unused every year. What's that you say–you're simply too busy on the job so you plan to skip vacation? "Chief Vacation Officer"
Marco Aguilar
 explains why it's critical that you and I go on a
real vacation
this year–one free of frequent phone or email contact with the office during your entire time away! Tune in for suggestions on how to make this year's vacation the best ever for you and your family–a uniquely fun shared experience with something special for each family member, bringing the family closer together and leaving you refreshed, energized and empowered upon your return to work. Learn why skipping vacation to accomplish more is a false premise and discover the opportunities lost from not getting away. So you have a vacation planned but it's weeks or months away and you need to reduce job-related pressure right now? Host
Roy Richards
 describes how to take an immediate 30-day vacation in your mind, tuning down the pressures of right now and mapping out a career path forward that's just right for you.