Listen:
Middle Age Can Be Your Best Age – Banish Negative Thinking, Transform Memories and Take Back Your Life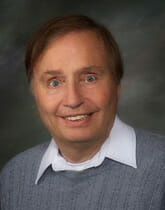 Podcast: Play in new window | Download
Like so many at middle age, are you a victim of persistent negative thinking? It's next to impossible to lead a joyful and fulfilled life–up to full potential–if your inner dialogue routinely points to the dark side. Certified life coach Ora Nadrich presents her method to counteract every negative thought that comes to mind by asking yourself this simple question: "Says who?" The vast majority of negative thoughts originate not from our own brains but from the expressed opinion of another, many implanted when we were small children. Discover Ora's series of 7 probing questions to ask yourself every time a negative thought attempts to 'break in' to your consciousness. Learn how acknowledgement of negative thoughts, where they came from and how valid and relevant they are for today can be a crucial first step to overcoming them and changing your dominant life outlook from negative to positive. Emotional healing guide Liz Crocker describes how spontaneous writing can help you transform memory of childhood trauma into a positive force for midlife renewal.
Host: Roy Richards