Listen:
Middle Age Can Be Your Best Age – It Takes Lots of Courage to Run Away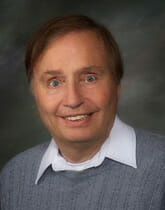 Podcast: Play in new window | Download
Contrary to popular opinion, it takes courage to run away from aspects of our lives that we don't admire–an abusive marriage, a dead-end career, an unfulfilling lifestyle–perhaps all three. We can only admire guest
Lucetta Zaytoun,
 who at age 50 sold her car, put her belongings in storage, shut down her phone and traveled for a year through developing countries of Central America, East Africa and Southeast Asia. Discover how meeting new people, experiencing new cultures & sharing joy and sorrow with fellow humans from across the globe helped Lucetta make peace with her tough life circumstances,regain confidence and reclaim her authentic identity. Learn why a rocky marriage for her grown daughter brought Lucetta back to America and how she then became inspired to advance as author and 'Authentic Life Coach.' Observe how running away actually means running back to you and explore less-radical options for taking control and beginning life anew.