Listen:
Fish Talk Radio – Updates from New Orleans and Cabo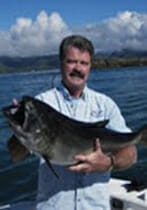 Podcast: Play in new window | Download
Hour one
Steve Lynch co-owner of Pro Cure is co-host. Brian of A O Coolers helps out and Theophile Bourgeois Charter Captain in the New Orleans Delta join in.
Hour two
Pat McConnell Western Out Door News editor co-hosts. The wizard of Berkley baits JohnProchnow has new products. Griselda in Cabo updates us.