Listen:
Middle Age Can Be Your Best Age – Retirement: Ask the Right Questions, Get the Right Answers!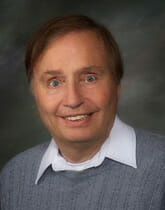 Podcast: Play in new window | Download
For many folks retirement is a myth; they know it's coming but they put off facing up to it. Don't let that be you! How soon do you plan to retire and how will you generate the annual cash flow needed to fund a long, joyful and stress-free retirement?" Financial advisor 
Robb Hill
, warns that simply putting aside funds for retirement is not enough.Tune in to discover five critical pre-retirement mistakes, preferred investment vehicles to generate cash flow throughout your golden years and the "great retirement rip-off" you must avoid. Uncover the four crucial areas you will need to address to remain solvent throughout twenty to thirty happy post-retirement years. This holiday season, would you like to take a ride on Uber
or Lyft
but haven't a clue how to use these services? Expert former driver 
Mukon Ngoyi
,
presents a primer on benefits from using Uber or Lyft, how to make contact, proper etiquette, passenger safety tips and potential dangers to watch out for.