Listen:
Middle Age Can Be Your Best Age – Why Are You Afraid of Greatness?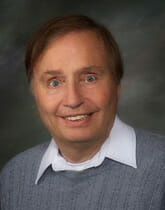 Podcast: Play in new window | Download
If your life today is not all you would like it to be, ask yourself, "Why am I afraid of greatness?" So many of us are unwilling to trust in faith, to abandon our comfort zone and to reach out for a higher plane? Courageous transformational life coach 
Sue Pighini
 visits to inspire all of us to live as through 
"we were on fire." 
Discover how she fought back from a lightning strike, survived a robbery at gunpoint and beat both melanoma cancer and a brain aneurysm, to become a successful life coach and expert horse trainer in her sixties. Learn her three basic tools for fearless living and why your path to true greatness will require a spiritual connection, an expectation of the extraordinary and the capacity to listen for angel voices when faced with trauma or crucial decision point. 
Dr. Richard Ruhling
 details his 
N-E-W S-T-A-R-T 
formula, an acronym where each letter stands for one essential "golden rule" to longevity and great health.