Listen:
Middle Age Can Be Your Best Age – End Your Paycheck-to-Paycheck Life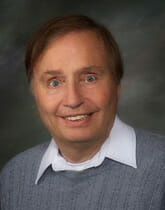 Podcast: Play in new window | Download
Does your bank balance routinely approach zero well before month's end? For most, the real problem is not how little we earn but how recklessly we spend. Personal financial expert Patricia Davis explains why you should plan and budget to live below your means! Discover the best way pay down credit card debt, college loans, auto financing and that burdensome home mortgage. Learn essential 'money game' rules no one ever taught you in school and an effective strategy to survive personal emergencies or loss of income. Explore today's most common financial scams and learn how to protect yourself and your loved ones. Natural health expert Dr. Richard Ruhling presents "7 Golden Rules to Good Health" that can help you live 30 years longer than folks who break them! Learn why adverse reaction to prescription drugs is the number one cause of serious illness and premature death in the USA and how his 'NEW START' program prolongs life and enhances wellness through common-sense rules of nutrition, exercise and water.