Listen:
Middle Age Can Be Your Best Age – No More Sick Days This Entire Year–Or Forever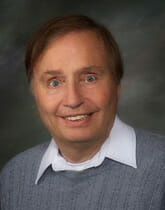 Podcast: Play in new window | Download
We're well into the new year, but here's the perfect resolution: "I vow not to get sick or to suffer from debilitating pain for the rest of this year!" Better yet make this a 'continuing resolution–no more sickness, infirmity or pain for the rest of your life. Healthy living expert Reena Jadhav explains why great health throughout life is our natural birthright; with a few healthy life choices, every one of us can age vibrantly. Tune in to discover how she overcame two life-threatening illnesses in middle age and now enjoys symptom free living without painkillers, steroids or anti-depressants. Uncover the biggest health myths prevalent today, including: "Pain is natural as we age" and "Aging and disease are synonymous." Learn '3 critical insights' that can help keep you healthy from childhood to old age and how you can take a refreshing 20-minute vacation every single day. Host Roy Richards cites advise from the Bible that tells us to keep so busy enjoying life that we have no time to brood over the past.