Listen:
Wild Eats, Ross Reels, Soft Science and more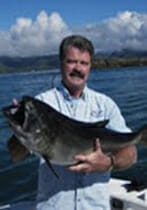 Podcast: Play in new window | Download
John Henigin and Frank Selby bring on Steve Lynch to kick off hour one. Steve is the co-owner of PRO-CURE out of Portland, Oregon. Steve let's us know how PRO-CURE got started and he talks about the current line of products available in 17 countries. Spend some time on 
https://www.pro-cure.com
.
Up next it's John McGannon with Wild Eats. We hear about the benefits of eating wild game plus we get into dry aging techniques and cooking techniques. Wild Eats makes natural spices for wild and domestic birds, fish, and red meat. Check out 
http://wildeats.com
.
Our final guest for hour one is Bart Larmouth from Ross Reels and Able Reels out of Montrose, Colorado. Bart breaks down the mechanics of a fly reel and he gives a great lesson on the basics of fly fishing. The Ross Reels site is 
http://www.rossreels.com
. The Able site is 
https://abelreels.com
.
—————————————————————-
Hour Two
Our first guest for hour two is John Marriott with Soft Science Shoes. Like John Henigin says, "These aren't just shoes, they're a piece of equipment." Frank Selby says, "These are the most comfortable shoes I've ever had on my feet." Do some shopping at 
https://www.softscience.com
.
Hour two wraps up with Vaughn Podmore. Vaughn guides and fishes out of Newport Beach, California. He discusses exactly what you'll need to fly fish West Coast Blue Water. And he even has some excellent tips on East Cape fishing. Learn more about Vaughn's guide service at 
http://www.saltyflyfishing.com
.