Listen:
Talking Carp, Cuba and Cool Stuff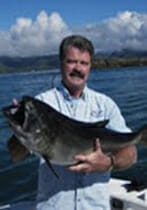 Podcast: Play in new window | Download
Hour One
Next it's Levi Flood. He's a catch and release carp fisherman based in Peoria, Arizona. Levi fishes completely shore-based, meaning no boats and no hassle. Interesting guy at 
https://www.kiltedcarperfishingtours.com
.
Hour Two
We go to Costa Rica to start off hour two. Mark Sydney with Fish Costa Rica gets us in the mood to plan a trip to this beautiful country. Take a look at their web site, 
http://www.fishcostarica.com
, or call 1-800-407-9438.