Listen:
In The Middle Of Nowhere, All That Digital Noise Just Seems…Like Noise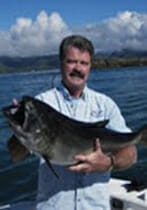 Podcast: Play in new window | Download
You can make your Valentine's Day flower shopping easy by going to  https://bouqs.com. Just pick out the flowers you like and The Bouqs Co. will do the rest.
Our first guest is John Marriott from SoftScience Shoes. SoftScience makes the most comfortable shoes you'll ever wear! Go to their web site, order a pair and "feel" for yourself: 
https://www.softscience.com
.
We track down Landon Mayer in Colorado. Landon is an author, a speaker, a teacher, a fly tyer and he's been guiding in Colorado full time on the South Platte River for the last 20 years. His new book is called "The Hunt for Giant Trout." Check out 
https://landonmayerflyfishing.com
.
Our final guest is Frank Burr with Snowbee USA. If you're looking to get into fly fishing or if you need to buy some new equipment make Snowbee USA your first stop. They carry everything you'll need at very affordable prices. And don't miss the new Nivalis Down Jacket. 
https://snowbee-usa.com
.