Listen:
Tidy Up–Less Stuff, More Substance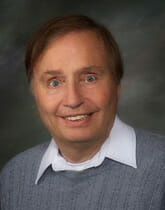 Podcast: Play in new window | Download
Tired of clutter and a hectic lifestyle, are you ready to consider downsizing, living larger with far less?
Four years ago, designer

Rita Wilkins

traded in her 5,000 square foot home for an 867 square foot condo, gave away 95% of her possessions and now lives happily on the remaining 5%!
Tune in to uncover steps to move on to your very own "Act 3"–joyful, low-stress living with less clutter, enhanced flexibility, fewer deadlines and new obligations strictly on your own terms.
Through "lifestyle design," explore living with purpose in all areas of life: family, work, health, finances and spirituality. Learn secrets to a shortened workweek, 3 days on, 4 days off. Discover five simple steps to "make the rest of your life the best of your life." Host

Roy Richards

 identifies four common excuses for not initiating authentic midlife renewal and pinpoints why none of them makes much sense.