Listen:
Creating the Life of Your Dreams Is an Inside Job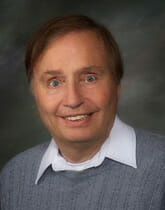 Podcast: Play in new window | Download
Do all aspects of your life today come together to produce sound health, peace of mind, unrestrained joy, love of self and others and a hopeful outlook on the future?
If not, bestselling author Barbara Berger challenges you to look inside to take control and create the life of your dreams. Tune in for advice on how to redirect your outlook on life from "problem oriented" to "solution oriented." Discover why folks with difficult circumstances are in fact experiencing life as they decree it to be. Liberate yourself once-and-for-all from negative beliefs by becoming the 'Choice-Maker' in your life. Learn secrets to releasing internal roadblocks so that you begin to experience life the way you'd really like it to be. Host Roy Richards describes why at age 43, Master's Champion Tiger Woods appears a changed person and serves as a shining example of positive life reinvention in one's middle years.