Listen:
Overcome the B. S. Factor…Bring Your Life Into the Light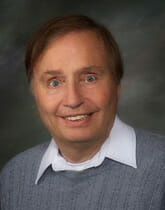 Podcast: Play in new window | Download
Progressive or conservative, we all can agree in today's 24/7 world B. S. is all around us, not just in politics but in health care, the products we buy, the food we eat, celebrities we admire, even religion. Spiritual healer 

Sharon Quinn

 introduces her 10-point plan for cutting through the B. S, to uncover the truth. Tune in for suggestions on how to develop your own internal guidance system, one that keeps you from being swept up in the latest surge of popular opinion.
Discover the process of SELFGnosis, an intuitive approach to unlock your full potential in alignment with "higher self," the person you were created to be. Uncover that one individual above all others to seek out as "your one true love." Host

Roy Richards

 reveals why more than ever, Americans today are aging alone, how the curse of loneliness is linked to early mortality and steps you can take to ensure undesirable isolation doesn't happen to you.