Listen:
Survive and Recover from a Stroke and Why the Law of Attraction Doesn't Work for You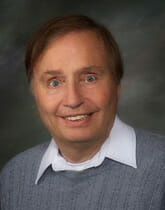 Podcast: Play in new window | Download
About 800,000 Americans will suffer a stroke this year and many who survive will be left with severe long-term deficits. Guest

Ted Baxter

 was a successful globe-trotting business executive when he suffered a massive stroke at age 41, taking away his ability to speak, to write, to remember and to use his right arm and leg.Tune in for Ted's inspiring story of recovery and rehabilitation, regaining  speech, writing, memory, mobility and shifting focus from making big bucks to helping other stroke victims, changing his life for the better.Explore common risks that can lead to a stroke, outward signs to look out for, why you need immediate medical attention and 7 steps to recovery of full quality of life.
Does the Law of Attraction work for you?
Wellness coach

Karen Preysnar

explains why worry, self-doubt, fear and resentment may be muting its benefits and blocking your path to the good life. Learn how to break the chain of unfortunate outcomes by exploring where negative thoughts are coming from, why most don't apply to today and how to overpower them with vivid positive mental images of success. 
Make the best of this age!  Learm more about your host Roy Richards here.