Listen:
Thrive After 40 With Your Inner Cowgirl/Cowboy and A False Alarm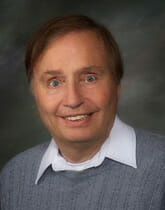 Podcast: Play in new window | Download
 Divorced at middle age, unable to continue as a veterinarian and stuck with a money-losing farm,

Dr. Sandra Matheson

 picked herself up, dusted off and became a successful lady rancher. Tune in to discover how she turned her life around–and you can too–by awakening her inner cowgirl. Learn the benefits of approaching life as a farmer every day even if you live in the city. Uncover steps to become your very own inner cowgirl or inner cowboy at any age, seizing life, defining purpose, embracing maturity, using what you've learned and wrangling what you want. Host

Roy Richards

 awakened one morning, looked in the mirror and discovered he couldn't smile…the whole right side of his face was sagging, a clear warning sign that a massive stroke might be occurring. Tune in discover the results of Roy's rapid visit to the hospital emergency room, actual cause of his facial collapse and the positive message God was sending him in this stroke false alarm.