Listen:
Fishing Tales From The Keys to Alaska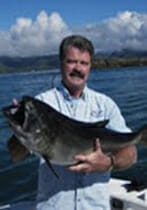 Podcast: Play in new window | Download
The show opens with Jon Reynolds. Jon runs Drop Back Charters in the Florida Keys. He's also very involved in providing sustainable fisheries for
future generations. Great segment on conservation. Learn more about Jon at  http://www.dropbackcharters.com.
Next we talk with Jason Thompson out of Mesa, Arizona. Jason operates Addicted Bass Guides specializing in giant trophy bass. They enjoy helping
their clients and friends catch the biggest bass of their life. All the details at  https://www.addictedbassguides.com.
Then we get Chris Galvin on the phone. Chris runs Galvin Guiding based in Denver, Colorado. They're the best guide service in the Front Range working to ensure that you have the best day you have ever had fly fishing, beginner or expert. Check out  https://galvinguiding.com.
John Henigin and Frank Selby remind everyone that our trip to Salmon Falls Resort in Alaska is almost sold out. For last minute reservations call John at 805-207-3522.