Listen:
Your Surefire Cure to Chronic Lower Back Pain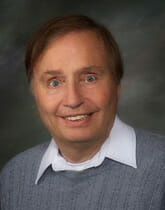 Podcast: Play in new window | Download
Are you among the millions who suffer from chronic lower back pain? Because chronic pain is eliminated in less than 1/3 of all operations, most spine surgery should never be performed. Tune in as orthopedic spine surgeon

David Hanscom, M.D.

 reveals how stress and anxiety are at the core of most chronic pain suffering and how you can successfully conquer that pain usually without surgery.  Discover the role that EMOTIONAL DYSFUNCTION plays in chronic pain and how to calm down your own nervous system, effectively eliminating the pain. Explore Dr. Hanscom's "Direct your Own Care" healing approach and four steps you can follow to overcome lower back pain–in fact, chronic pain anywhere in your body–once and for all. Wonder why so many U.S. residents suffer from chronic pain? Host

Roy

Richards describes that in 2018, 55% of all Americans reported feeling stressed throughout the day, third highest in the world and 20 percentage points above the global average.