Listen:
A Killer Body Without Exercise and When We Retire Should We Sell Our Home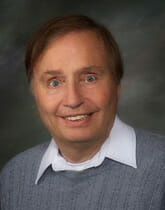 Podcast: Play in new window | Download
Can you lose weight and stay in shape absent strenuous exercise and a starvation diet? Health and fitness guru

Adita Lang

 affirms YES & outlines a path to access the Super Powers within. Tune in for a description of what those Super Powers are and how you can unlock and nurture them. Learn four key ingredients for success that truly make life better, no matter how busy you are. Uncover tasty recipes that supply needed nutrients without excess calories and pleasant everyday activities that can substitute for miserable workouts in the gym. When you retire, should you sell your home? Retirement planning expert 

Penelope Tzougras

  identifies factors to consider before you move out and cash in on your "home-sweet-home." Learn why net profit is not the most important consideration along with some critical questions to ask yourself and others before you place your home on the market. Besides sale of your home, preview other factors you should consider in planning your retirement years.