Listen:
Anxiety Warrior Inspires You to Conquer Fear and Worry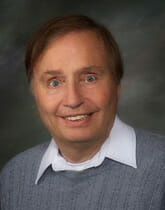 Podcast: Play in new window | Download
Do you routinely suffer from worry-filled days and sleepless nights?  Psychotherapist

Elke Scholz

, America's 'Anxiety Warrior,' describes how you can prevent anxiety from controlling your moods, relationships and life choices. Tune in for an introduction to seven different types of anxiety and how each can negatively impact emotions, mental state, even physical health and well-being. Learn the eleven layers of anxiety and proven tactics to lower its negative impact one layer at a time. Discover simple steps you can take to engender self-reliance and calm regardless of circumstances. 
Marcela Popa, M.D.

 warns of popular sunscreens that contain chemicals potentially harmful to your health. Tune in for advice on sunscreens that are safest and those harmful ingredients to avoid. Explore the potential threat of toxic chemicals in everyday personal care items, household products and foods we eat, all of which are "generally recognized as safe" by most physicians and U.S. regulatory agencies.  Learn more about your host Roy Richards, right here.