Listen:
Happy New Year from FHT Radio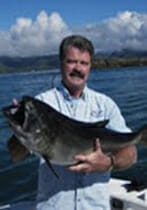 Podcast: Play in new window | Download
Our first guests are Jason Grupp and Jim Cox.
Jason Grupp is an Orvis endorsed guide and he operates Breakwater Tours. Check out  http://www.breakwatertours.com.
Jim Cox runs Western Rivers Conservancy. Western Rivers buys properties to protect the land and wildlife. The land is preserved but people still get access. Go to  http://www.westernrivers.org.
Our final guest is Gary Loomis. Gary created G. Loomis Rods and now he's moved on to EDGE Rods. He explains how EDGE rods came about and why they have that amazing feel. More info at  https://edgerods.com.
We hope 2020 is a great year for everyone. All the best from FHT Radio.