Listen:
Power Bait and Power Veterans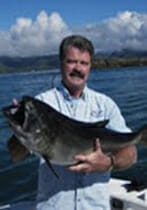 Podcast: Play in new window | Download
Our first guest is John Procnow with Berkley Fishing. Berkley is the leader in fishing gear, bait, and supplies. We always appreciate John taking the time to be on our show. Whatever you need to go to:  http://www.berkley-fishing.com.
Up next it's Ross Bryant. Ross is the Director of the Military & Veteran Services Center at the University of Nevada Las Vegas. He helps veterans afford to go to school, focus on learning, then transition into the workforce. If you'd like to learn more, contact Ross and his organization at 702-895-2290 or email  [email protected].
Then we head to Florida to chat with Brian St. Ours. Brian is the Founder and President of Veteran Owned Business (VOB). VOB is a member network directory of businesses owned by veterans, service-disabled veterans, active-duty military, reservists and military spouses. More about this great resource at  https://www.veteranownedbusiness.com. They're also on Facebook and Twitter.