Listen:
Sometimes to Save a River You Have to Buy It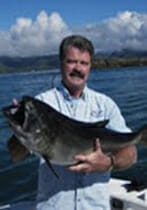 Podcast: Play in new window | Download
Our first guest is Jim Cox. Jim is Director of Donor Relations for Western Rivers Conservancy. Western Rivers Conservancy protects outstanding river ecosystems throughout the western United States. For more on this awesome organization go to  http://www.westernrivers.org.
Then we get John Kurkosky on the phone. He does some ice fishing in Minnesota. But John is also a singer-songwriter with a bunch of cool videos on YouTube. John was kind enough to perform a song for us. Contact John at  [email protected].
Our next guest is Mason Stoller with Pacific Fly Fishing Charters out of Southern California. Mason is a Huntington Beach native and lifelong fly fisherman with over 25 years of experience in local saltwater. Here's his web site:  https://pacificflyfishingcharters.com.