Listen:
And We're Not Even Lying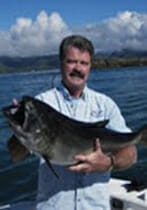 Podcast: Play in new window | Download
And We're Not Even Lying
The show kicks off with our buddy Rich Earley from Unreel Fishtales. Hope you've checked into this cool club with their great equipment and video contests. Details at  https://unreelfishtales.com.
Then we head down to Cabo to talk with Jim Korchinsky from Blue Sky Cabo Sport Fishing Charters. Blue Sky has gotta be on your bucket list. Nothin' like it. Check out  https://cabofishings.com.
And finally, we check in with Dirk Johnsrud. Dirk runs Johnsrud Outfitters out of Kalispell, Montana. Their home waters is the glacier-fed Flathead River. WOW. Go to  https://www.johnsrudoutfitters.com.