Listen:
Moms (Dads Too), Make Room for Your Dreams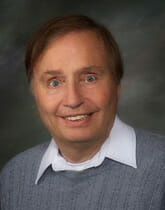 Podcast: Play in new window | Download
Moms (perhaps dads too), are you always so busy parenting the kids, performing household chores and meeting career and social obligations that you're totally burned out at day's end? Do you put spouse, kids, and job first, pretty much ignoring your dreams and personal passions? Successful children's author and mother of three, 

Rosie J. Pova

 contends with the right strategy you won't have to abandon your dreams. Tune in for her 10 tips for discovering then following your passions without giving up. Discover her magic formula to overcome roadblocks and to snap back from failure. Explore initiatives to establish 'private time,' temporary isolation from so-called family disputes and 'emergencies,' an ideal location for a personal retreat, frequency and degree of spousal and family participation. Host

Roy

Richards

 describes the one most essential ingredient to imagining then building the life of your dreams–placing yourself firmly in charge. Discover how and why you should never assign blame for a failure to anyone else and should always appoint yourself CEO of you!