Listen:
This Is a Good Time for Retirement Planning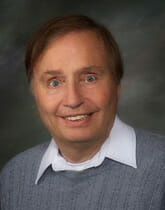 Podcast: Play in new window | Download
An incredible 76% of Americans age 55 and older don't know if they have enough saved for retirement and half of all Americans have no retirement savings at all! How about you—do you envision working throughout your sixties, seventies, even eighties, struggling through the golden years on Social Security only or becoming a financial burden on your children? Whatever your current age, there is no better time to launch retirement planning this very day! Best-selling author and retirement planning coach

Beau Henderson

 visits with 5 tips for your successful retirement along with 10 investments in time, effort, savings and investment you will need to make to ensure true wealth and peace of mind throughout your retirement years. Learn why it's never too early to make comprehensive plans for every aspect of retirement and potential wealth thieves to look out for. Host

Roy

Richards relates how poor financial advice and failure to listen drained $100,000 in retirement assets a few years back.