Listen:
Breathe Better and Live Your Life Full Out!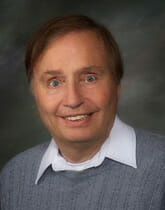 Podcast: Play in new window | Download
 This spring, will you join with nature in life renewal? Inspirational coach, seminar leader and public speaker,

Nancy Solari

, who doesn't let blindness slow her down, defines what it means to live full out. She then offers unique tips for joyful, productive living with positive intent. Tune in for advice on how to grow mentally and emotionally both from success and failure. Discover ways to expand your awareness. Learn why it makes sense to postpone certain projects and why you should give up control to someone else of routine functions that you perform very well.  Uncover with Roy, why middle age you may be the most opportune time to re-balance your life and how to do it. Breathwork expert Lauren Chele Cafritz describes conscious breathing, control of both inhaling and exhaling, and explains how it can help remove stress and fear and enhance physical, emotional, cognitive and spiritual well-being.