Listen:
The Tug is the Drug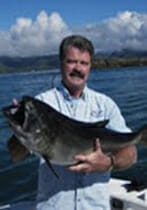 Podcast: Play in new window | Download
This episode kicks off with John Prochnow, Director of Product Development at Berkley Fishing. Berkley offers awesome baits, lures, lines and so much more. Go to  
http://www.berkley-fishing.com
.
Then Sergio Fainsztein joins us. You'll know Sergio from Angler Chronicles Sports Media. Their goal is to provide anglers everywhere the information, tips, and techniques necessary to unlock the secrets of successful fishing. Like Sergio says, "The rich have therapists, the rest of us have fishing." Check out  https://www.anglerchronicles.com.