Listen:
Get Outside, Get Some Sun, Kill the Virus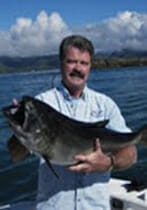 Podcast: Play in new window | Download
First we get Mark Lassagne on the phone. He's the editor of Bass Angler Magazine. Of all the bass mags out there BAM is by far the best! Mark always has some cool fishing stories to tell. Go to  https://bassanglermag.com.
Then we bring back Scott Brown from Fiat Chrysler Automobiles. FCA's automotive brands include Abarth, Alfa Romeo, Chrysler, Dodge, Fiat, Fiat Professional, Jeep®, Lancia, Ram, and Maserati. Fun segment. Check out  https://www.fcagroup.com.
Next we touch base with Jason Grupp. He's the owner, head guide and trip host of Breakwater Tours. He's organizing a super trip to Belize in January of 2021. More about Jason at  http://www.breakwatertours.com.
Andrew Hard from Freedom Boat Club wraps up the show. Freedom Boat Club is Boating Made Simple. They buy the boats. You enjoy them. You can find a club near you and get more info at  https://freedomboatclub.com.