Listen:
Find Purpose in the Pandemic–Uncover Your Inner Magnificence!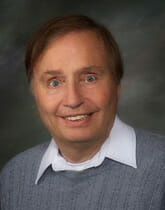 Podcast: Play in new window | Download
During Coronavirus lay-offs, work-from-home orders, and social distancing, how best can you set goals and establish a positive daily structure for your life? Inspirational author and psychologist,

Dr. Bary Fleet

, demonstrates how to look inside to uncover your very own "inner magnificence." Tune in to discover how this inner connection to universal power equates with the Christian concepts of "God Within" and the "Holy Spirit."  Learn how every one of us is born with inner magnificence, why it can't be damaged, diminished, or destroyed but why so many of us bury it under lawyer upon layer of self-doubt, fear and lack of self-confidence. Uncover some of the best things you can do to combat depression, make each day count and rediscover inner magnificence during the COVID-19 crisis. Host

Roy Richards

reveals a "SMART" formula for setting fitness goals and maintaining exercise routines throughout the pandemic.