Listen:
A Virtual Hug and How Activist Elders Are Helping Save the World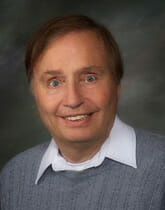 Podcast: Play in new window | Download
As the Coronavirus pandemic hangs on, we can't wave a magic wand to get you instantly back into your normal routine but we can do the next best thing. Our guest, personal growth coach

Rachel Kodanaz

, who recently suffered from COVID-19, sends along a virtual hug and urges you to pass it on. Tune in to learn what it was like to suffer through this debilitating disease and the accompanying strict isolation. Receive her suggestions on overcoming your own feelings of isolation and helping others to do the same. Uncover the best ways to pass on love and support from afar.
Author B J Kittredge, herself a retired activist, introduces folks in their seventies and eighties are helping who to combat coronavirus and inspire positive change during these difficult times. Explore the pitfalls of ageism and how best it can be defused. Meet 24 senior activists from their sixties to their nineties who are defying biological age. Receive tips on how you too can discover your purpose, solve problems, and promote change after age 65.