Listen:
The Boat Is Waiting. Why Are You?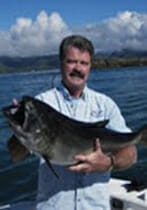 Podcast: Play in new window | Download
We kick it off with something special. Bruce Concors is the executive producer of a film called Land of Little Rivers. It's an insiders' ode to anglers and a network of tributaries in the Catskill Mountains. Fascinating fly-fishing documentary. Details at  
http://landoflittlerivers.com
.
Then Bob Jacklin from West Yellowstone, Montana joins us. Bob runs Jacklin's Fly Shop plus he has a series of instructional videos on YouTube. Go to  https://jacklinsflyshop.com. Bob is Frank Selby's good friend and we love having him on the show.
Next, Andrew Hard from Freedom Boat Club stops by. Freedom Boat Club provides you with a fleet of boats that come with less stress and a lower price tag than owning a single boat. There's 190+ Clubs in the United States, Canada and France. Check out  https://freedomboatclub.com.