Listen:
A New Spin on Autism: Answers! – What Dads Do Best!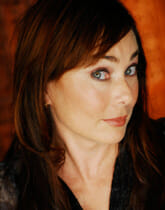 Podcast: Play in new window | Download
Parents often take sides against each other when raising challenged children. Each partner has a different take on what works best and various professionals can be lined up to support either point of view. Autism is such a time consuming disorder for parents that old roles have been renewed and many families end up as single income homes. Traditionally Dad is the one relegated to breadwinner while mom oversees the therapy choices, diets and proper response techniques. In this recreation of the traditional approach Dad often fades into the background. This is a lost opportunity because in fact Dad was born with a special something in common with autism. Listen in for answers on the why and how of this connection. Dr. Harold Burke Ph.D joins Lynette for this very special Father's Day broadcast. Dr. Burke is a licensed Psychologist in California. His specialties are Neuropsychology and Medical Psychology.
Together Lynette Louise and Dr. Burke teach Dad's how to use that biologically based natural connection they share with their autistic children and make a difference. Dad's matter!