Listen:
A New Spin On Autism Answers – How Did RDI Get It's Name, What is It And How Does It Help Autism?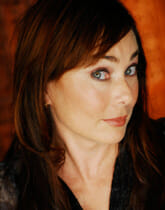 Podcast: Play in new window | Download
RDI stands for Relationship Development Intervention.
For the past fifteen years Dr. Rachelle Sheely has been a leader in the development and logistical implementation of programs for both families and professionals working with children, adolescents and adults with developmental disabilities. She serves as the President of RDIconnect as well as the head of professional training and supervision.
Dr. Sheely shares the back story of how RDI came to exist and the fundamental purpose behind prioritizing Relationship when intervening in the developmental path of autism. Dr. Sheely and her husband Stephen Gustein Ph.D., author of The RDI Book, have forged a new path. Lynette and Rachelle joke about a possible husband and wife interview at some point in the future and if that happens YOU WANT TO HEAR IT!
With clear explanations and great empathy for the struggling parent Dr. Sheely shares techniques and concepts that can empower the at home relationship. Lynette and Rachelle have been trying to bring you this podcasted interview for some time but their schedules were never mutually conducive. Finally this extremely informative episode is available.
Don't miss Dr. Sheely and Lynette as they share the gift of moving from observation to intuitive precision effectively empowering the everyday moments in your lives and in your home.
A concept driven episode this interview is life enhancing.
THE GREAT GUEST GIVEAWAY was foregone in order to make more room for Dr. Sheely's wisdom.
Today's question "Is Autism a relationship issue?"
Today's answer: "YES…and more."
In Stories From The Road Lynette shares the story of a sensory challenged child and how that effects the natural order of development.