Listen:
A New Spin on Autism: Answers – The documentarian of Aspergers Are Us shares his Learnings?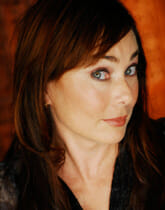 Podcast: Play in new window | Download
Alex Lehmann was writing a movie with a character on the autism spectrum. He was uninformed and looking for a real connection when he saw a newspaper clipping about a comedy troupe composed of four members with Asperger's. They called themselves, Asperger's Are Us. Intrigued he decided to meet them. And the rest, as they say, is history.
Lynette and Alex discuss the myths that were made evident during the making of this documentary and the very real talent of these four men with unusual perspectives. Alex shares his behind the scenes experience with many other comedians and states that the social challenges of being able to cooperate, as a team for the members of Asperger's Are Us is equal to any troupe he has videoed.
Lynette is a long time fan of Jon Lajoie of The League with whom Alex Lehmann has worked and Alex is a long time fan of the late Mitch Hedberg, someone Lynette used to date. As a result the show is a little fiesty and loaded with fun.
More importantly the movie Alex made with the troupe Asperger's Are Us is fiesty, fun and very very real. To raise awareness and just have a good time, buy it for a friend.
THE GREAT GUEST GIVEAWAY Alex gives a free copy of, Asperger's Are Us, and just to raise the bar, Lynette throws in a copy of, The Seven Senses of Leadership!
Today's question "Are Autistic People Funny?"
Today's answer: "If you get their jokes they are!"
In Stories From The Road Lynette shares the story of a child in Canada who learned his social skills by joining an improve troupe.