Listen:
A New Spin On Autism: Answers! – Did Tragedy Strike Twice or is Autism NOT a Tragedy?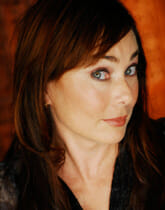 Podcast: Play in new window | Download
Sandi Johnson has been on the show before. Sandi, a children's author and songwriter, has been friends with Lynette since 1994. When she first met Lynette autism was a foreign word and she had no idea her life would also one day revolve around the spectrum of autism.
Sandi's son was murdered several years ago, leaving Sandi to raise his autistic son.  Sandi's daughter also has an autistic child. Life is different now.
The last time Sandi was on the show Lynette offered to give Sandi and her grandchildren, neurofeedback as a gift. On this episode Sandi and Lynette discuss the benefits of that therapeutic visit and the particulars of raising a grandchild with the diagnosis of autism while still grieving your murdered son.
This is the first of several revisits as Lynette plans to go back and check in with a handful of past interviewees. Learning how things evolve in a home populated by spectrum personalities is a blessing for parents just beginning to walk the path.
Sandi and Lynette discuss the evolution of becoming an author for children and how that has become easier in recent years. Sandi has authored over 40 books for children and easily as many songs.
THE GREAT GUEST GIVEAWAY is a free copy of, Steve the Cowboy, a book dedicated to Sandi's son Hank.
Today's question "Is getting a diagnosis of autism a tragedy?"
Today's answer: "Nope!"
In Stories From The Road Lynette shares the story of a child in India who couldn't generalize because he was being taught in isolation.