Listen:
A New Spin on Autism Answers – Are Autism Related Meltdowns from Overwhelm or Boredom!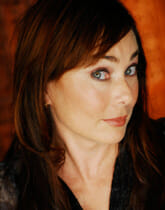 Podcast: Play in new window | Download
Today's guest never showed up so Lynette's son Rye stepped in to answer some questions in her stead. It is a great opportunity to hear from a middle aged independent man some of the challenges and reasons behind his behavior as a child and young adult.
Rye and Lynette discuss his childhood and his schooling. Rye has done many jobs and run his own lawn mowing business for many years. He is also ALWAYS trying something new. In this little clip Rye takes a stab at standup comedy.
This is a mother and son friendly show. If you listen well you will see the style Lynette uses, the very style that led to independence for her multiply challenged children. To learn more about how this miracle was made buy the book that shares it all.
THE GREAT GUEST GIVEAWAY is becoming a thing of the past J
Today's question "What matters more for brain health, neurofeedback or freedom?"
Today's answer: "Freedom!"
In Stories From The Road Lynette wraps up the stories she and Rye shared together.