Listen:
A New Spin On Autism Answers – OT's What Do They Do Anyway? And How Does What They Do Help Autism?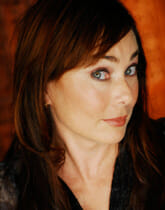 Podcast: Play in new window | Download
Trina Rice, is an OT which means is an Occupational Therapist. She works with autism and is the owner of Harmony Therapeutics, LLC. As a Facilitator & Coach, International Speaker & Best Selling Author, Trina has the capacity to create a space of no judgment, allowing what you may have thought of as your broken pieces to be re-experienced as your hidden jewels. Trina, like Lynette Louise our Brain Broad, has the ability to look beyond labels, limitations, disabilities, diagnoses or definitions.
These two ladies mesh and share advice, stories and truths on how discover the magic that is hidden by the illusions.
Additionally Trina explains the very varied role of the Occupational therapist in the healing and helping of a variety of challenges.
Most importantly Trina and Lynette raise the level of belief in any person with autism by pointing out their innate knowledge as well as their ability to comprehend way beyond the expected level when judged in accordance with their behavior. The solution to the confusion is right in front of you. The child knows why they act the way they do. Ask them, by whatever means possible.
Autism is only a prison if we refuse to look inside.
THE GREAT GUEST GIVEAWAY guest is Tsara Shelton author of Spinning in Circles and Learning From Myself: A Collection Of Stories the Slowly Grow up.  Tsara is the oldest of eight children, she discusses in detail her childhood in Toronto, Ontario, and how she learned to live thanks to her brothers and her mother–all on the autism spectrum. Tsara is Lynette's daughter. She happily offers a signed copy of her book.
Today's question "What Do You Know?"
Today's answer: "More then you think."
In Stories From The Road Lynette shares personal stories of loosing her own skills while learning new ones.