Listen:
A New Spin on Autism: Answers! – STAND UP FOR SOCIAL SKILLS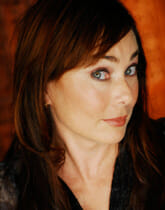 Podcast: Play in new window | Download
Are you teaching your child social skills the old fashioned way???? If it seems as if you are getting no where maybe its time to open up and paradigm shift to a new way of thinking. This episode "Standup for Social Skills" considers the arena in which the skill is being taught. In this fun, funny, and informative episode Lynette is joined by veteran comedian TK. TK was originally diagnosed with Cerebral Palsy. Together they name drop, tell secrets and examine the benefits of the pressure cooker environment the stand up stage presents for the brain challenged child.
Comedian TK: http://tkcomedy.com/
Crazy To Sane: http://lynettelouise.com/Lynette_Louise/Crazy_To_Sane_CD.html