Listen:
A New Spin on Autism: Answers! – Music Mends The Mind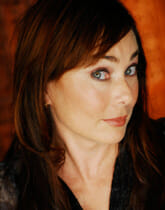 Podcast: Play in new window | Download
Have you heard that music is beneficial for children with autism? Did you then teach them songs only to find that singing didn't become talking??? People throw around simple statements like 'Music really helps those kids!'. But those simple statements don't really help parents to capitalize on the phenomena. So before you run out and buy a lot of musical therapies, CD's and Sing A Majigs for your child listen to Mitch Kaplan as he and Lynette turn simple statements into stories of healing.
For Mitchell Kaplan: Mitchell Kaplan on facebook http://www.facebook.com/profile.php?id=574139057
For Crazy To Sane: http://www.amazon.com/Crazy-Sane-Lynette-Louise/dp/B003HGKGPI
For a music video on autism: http://www.youtube.com/watch?v=tPhBzBK5Wak