Listen:
A New Spin on Autism: Answers! – Travel Time Therapy!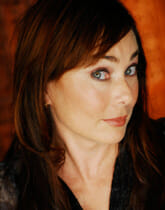 Podcast: Play in new window | Download
Do think that travel and Autism don't mix? Well think again! Travel Psychologist Dr. Michael Brein joins Lynette Louise to examine the benefits of travel. As always the examinations are done via real life stories and experiences. Lynette begins by sharing some of the benefits to, and reasons behind, living in an RV with nine people while home schooling her autistic children. Dr. Brein takes us down the path of his origins and the origin of travel psychology itself. Together they examine what makes travel a good idea for individuals with autism (and what makes it a bad idea). And they do it all with style 🙂 This week when Lynette winds it all up in STORIES FROM THE ROAD she not only shares a story of healing she also explains how and why the brain responds to the art of adventuring.
For Dr. Michael Brein's website www.MichaelBrein.com
This link is from Lynette and it comes with a language warning! "My son is very successful and this is an awesome interview about the changes travel made for him BUT he is also from the North East where they 'ef' a lot. I considered bleeping the 'efs' but then it wouldn't be him :)" http://www.youtube.com/watch?v=JbHbQPCFqjI
If Travel Time Therapy wasn't enough of a stretch for you how about 'Travel Time Touring… in Prisons!' http://www.opednews.com/Diary/Prison-Tour-Parenting-By-by-Tsara-Shelton-110523-162.html