Listen:
A New Spin on Autism: Answers! – Don't Romanticize the Disorder!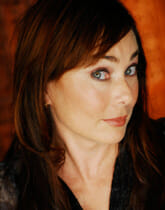 Podcast: Play in new window | Download
Have you – the parent – ever asked yourself, "Who am I to play God? If he (she) is autistic who am I to ask her (him) to change?" Lynette and guest author Annie Eskeldson consider the questions : Are ASD individuals living in their own worlds? Do they have special skills and powers? And – if so – does that mean take a hands off approach? Annie chose to home-school, teach and write books. At one point Lynette and family took shifts staying awake watching for magical powers. How do you approach the question and what long term effect will that approach have?
For Annie Eskeldson's website www.authorannie.com
This link is being reposted because the discussion on 'changing oneself to fit in' matches todays subject. The link is from Lynette and it comes with a language warning! "My son is very successful and this is an awesome interview about the changes travel made for him BUT he is also from the North East where they 'ef' a lot. I considered bleeping the 'efs' but then it wouldn't be him :)" http://www.youtube.com/watch?v=JbHbQPCFqjI
For a trailer of Annie's first book Ashi's gift http://www.youtube.com/watch?v=zQKs0eBK7-M