Listen:
A New Spin on Autism: Answers! – Mountains Of Mercury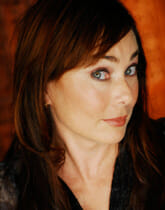 Podcast: Play in new window | Download
When climbing a Mountain Made Of Mercury it is best to have a voice. Unfortunately most of these mountain climbers do not. This is because mercury often makes its mountain climbers mute…. or too preoccupied with symptoms to express the exhaustion that just putting one foot in front of the other creates. Enter – best selling author and certified hypnotherapist – Nancy Seagal along with our host Lynette Louise – author, performer, neurofeedback specialist and international autism expert. Together these two women take a bite out of the mountain. Both of them are dedicated professionals who have overcome, and become, advocates for the Mercury Afflicted. Today's guest giveaway is Marilyn Cobb of the toxin flushing BioMat.