Listen:
A New Spin on Autism: Answers! – This Therapy That Therapy Two!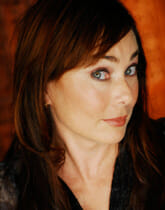 Podcast: Play in new window | Download
Karen Harrison of Simply Balanced an organization that intends to support families interested in being part of an RDI community and Arpy Melkonian a one on one ABA therapist from Lebanon discuss the law of distraction with Lynette our Story Teacher Host.
As Lynette takes us through a sampling of the various autism therapies available in this three part series we have the opportunity to see the value in each despite the absolute lack of uniformity in the field of 'helping autism.' This patchwork quilt of beliefs and approaches finds a way to benefit child after child while at the same time leaving many a child behind.
In this show Lynette shares a little known yet widely used therapy in Stories From The Road. She calls it Mom Therapy!