Listen:
A New Spin on Autism: Answers! – This Therapy That Therapy Finale… For Now!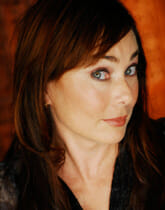 Podcast: Play in new window | Download
Lynette Scotese-Wojtila of the S.U.C.C.E.S.S. Approach, Sean Fitzgerald of SonRise TM, Mary Nell of KIDWINKS and a surprise guest our story teacher hosts calls 'Just A Mom?' all come together to complete this three part series.
This last of the series is full of tips and clear explanations as well as a multitude of Xmas giveaways to help make the holiday season joyful. To ensure just that, for special tips (above and beyond this show) on how to make the holidays special, visit our host's brand new Brainy Lady Blog page at Brainbody.net.
This episode may be winding up the therapy series however, there are clearly many more therapies to learn about. So stay tuned for future episodes closer to April: Autism Awareness month. In the meantime today's answer is the most important one shared so far: Don't Give Up!