Listen:
A New Spin on Autism: Answers! – Do It Different!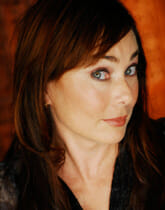 Podcast: Play in new window | Download
Janet Grillo – Emmy Award winning producer & director/writer of the movie FLYAWAY is mother to a child on the spectrum while Tsara Shelton of Autism Answers is a mother of two children who used to be. Both share their joy and passion as well as their ideas and inspirations like 'You Keep What You Keep Your Eye On'! It is a show so full of surprises that Lynette is challenged to wind it all up in 'Stories From the Road' . Listen and see if she pulls it off.
This is the first episode for 2012.
Happy New Year! Lets start anew! Love and Blessings lynette