Listen:
A New Spin on Autism: Answers! – A Tooth For A Life!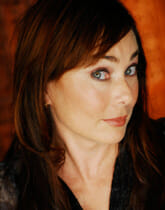 Podcast: Play in new window | Download
Victoria Ballard of the Victoria Chart company joins Lynette to give away tips and products that reward the success of positive reinforcement. But first Jody Moore mom and massage therapist, talks about using neurofeedback with her autistic son during the shooting of Lynette's reality TV pilot. Immediately after the shoot Lynette lost a tooth … tune in to find out how.
This episode's main question: "What is a life worth?" Answer: "Perhaps A Tooth!"